Bunnies By The Bay Collection
Bunnies By The Bay Collection
This area has wonderful things from Bunnies by the Bay. Find special things for your baby or for gifts.
Come back often to see what's new!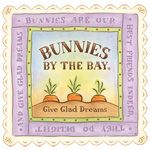 All products from Bunnies By The Bay have been certified as compliant with CPSC requirements.
In the Bunnies by the Bay collection on this web site, you'll discover unique and adorable finds, made with European quality, for both boys and girls.